Want to be your own boss?
Lots of people are thinking about it. If you're one of them, we're here to help you turn your idea into a viable business.
Ready to turn your idea into a business?

Learn business basics.
The E-ship CrashCourse is a 1-hour interactive session that breaks down the steps you need to take to become your own boss and gives you access to resources to get you started on your journey.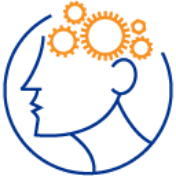 Get help with your idea.
The 4-week Idea TestLab helps you figure out if you can turn your idea into a viable business. Work with coaches to better define the problem, a target market, and how you will provide value.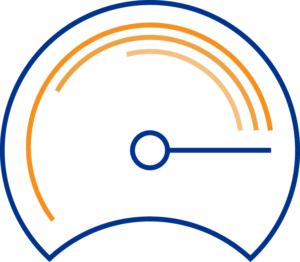 Launch your startup.
The 10-week FastTrack Accelerator helps you test the market quickly and build a solution to meet defined customer needs.
Open Space to Work and Study
Whether you seek independent work, collaboration with your team, or connections with like-minded individuals, our three free convenient spaces are provided to support you. Open work stations, conference rooms, high-speed Wi-Fi, and complimentary coffee (thanks to Sheetz) are available.
Get no-cost legal advice.
The Penn State Entrepreneur Assistance Clinic provides a variety of free legal services to startups looking to start a company in Pennsylvania.
Get no-cost intellectual property advice.
The Penn State Law Intellectual Property Clinic provides entrepreneurs in Pennsylvania free assistance to determine if they have intellectual property and how to protect it.
Visit us in the Eric J. Barron Innovation Hub!
Where entrepreneurs hang out:
Coworking 8:00AM – 5:00PM Monday – Friday
Business coaching
Events & Workshops
Open to the public. All services at no cost.
Find at 123 S. Burrowes Street, 2nd floor.
150
startups graduated from programs
$20M+
in funding/awards to founders completing our programs
8000+
cups of coffee consumed
A believer in education for all – in any format or platform accessible – Adelina Hristova obtained her Ph.D. in Lifelong Learning and Adult Education in 2016 from the Penn State College of Education. She defended her dissertation on informal mobile...
Stay informed on program application dates and e-ship events.
Tools for Entrepreneurs, Innovators, and Industry
Our Navigators are built with you in mind. See what Penn State has to offer.
Resource Navigator
The Resource Navigator showcases entrepreneurship and innovation resources in Penn State University communities across Pennsylvania.
IP Navigator
The Intellectual Property Navigator is a showcase of Penn State University's intellectual property available for licensing.
Startup Navigator
The Startup Navigator is a showcase of startups with Penn State DNA.